About Our Local Laundromat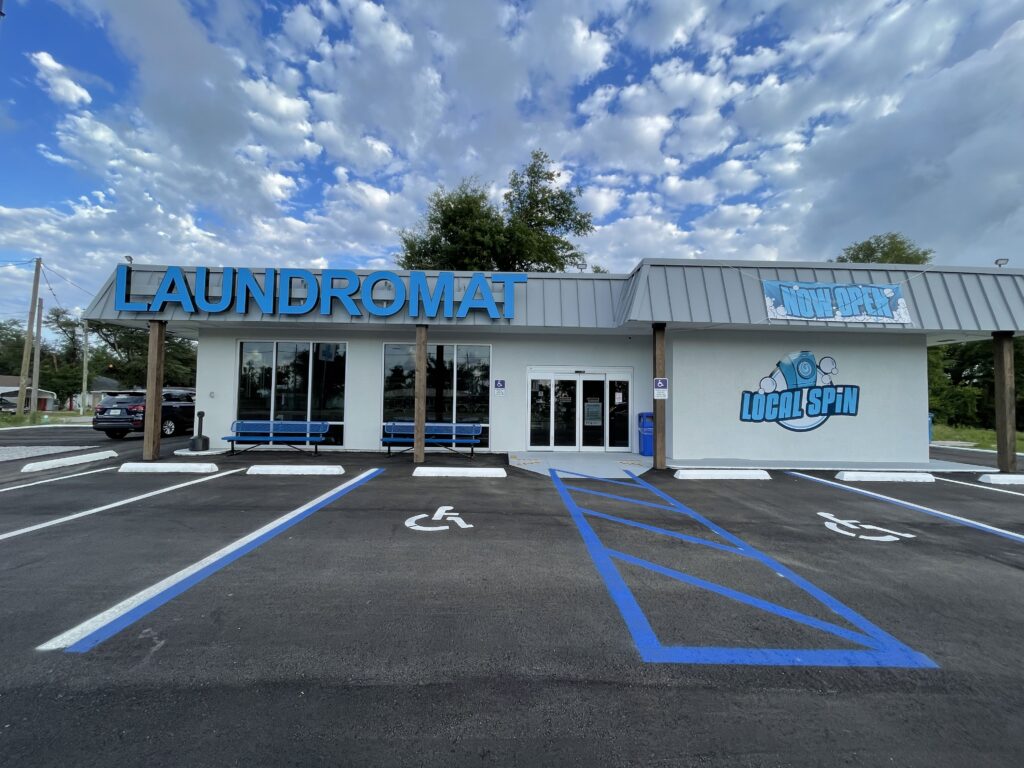 We are a brand-new local laundromat with highly efficient washers and dryers with a clean friendly atmosphere located in the Long Point section of Parker, Florida, providing services as a laundromat near Mexico Beach Florida.
The Local Spin is a laundromat near Mexico Beach Florida
Located in Parker Florida
6232 East Highway 98,. Parker, Florida 32404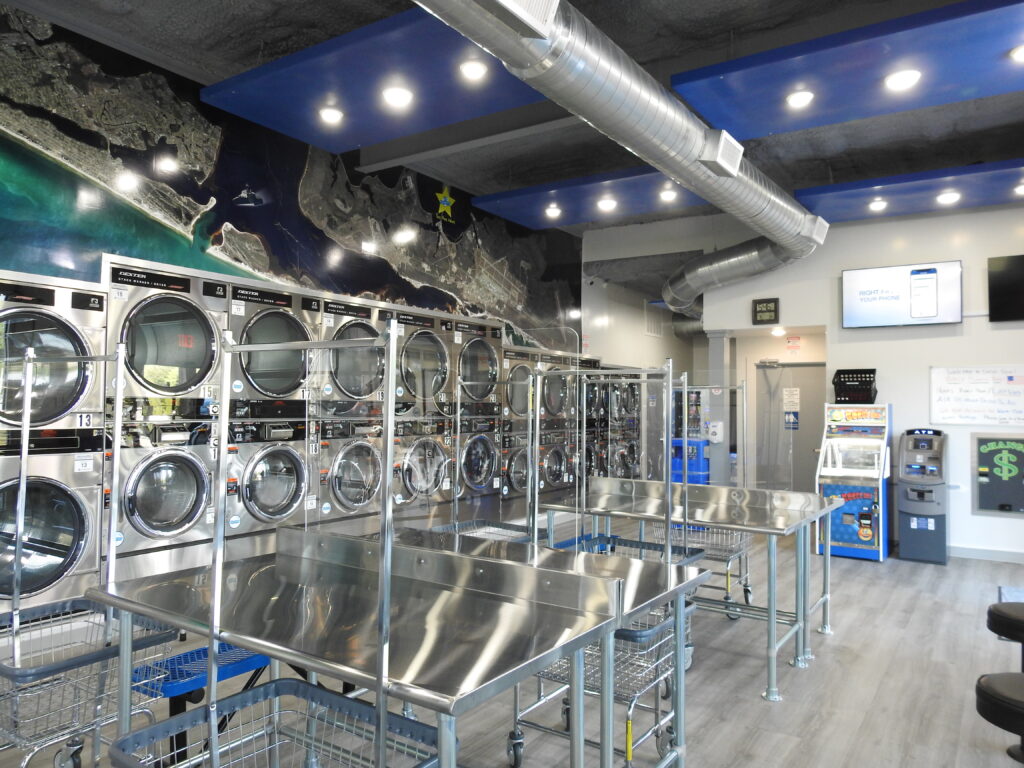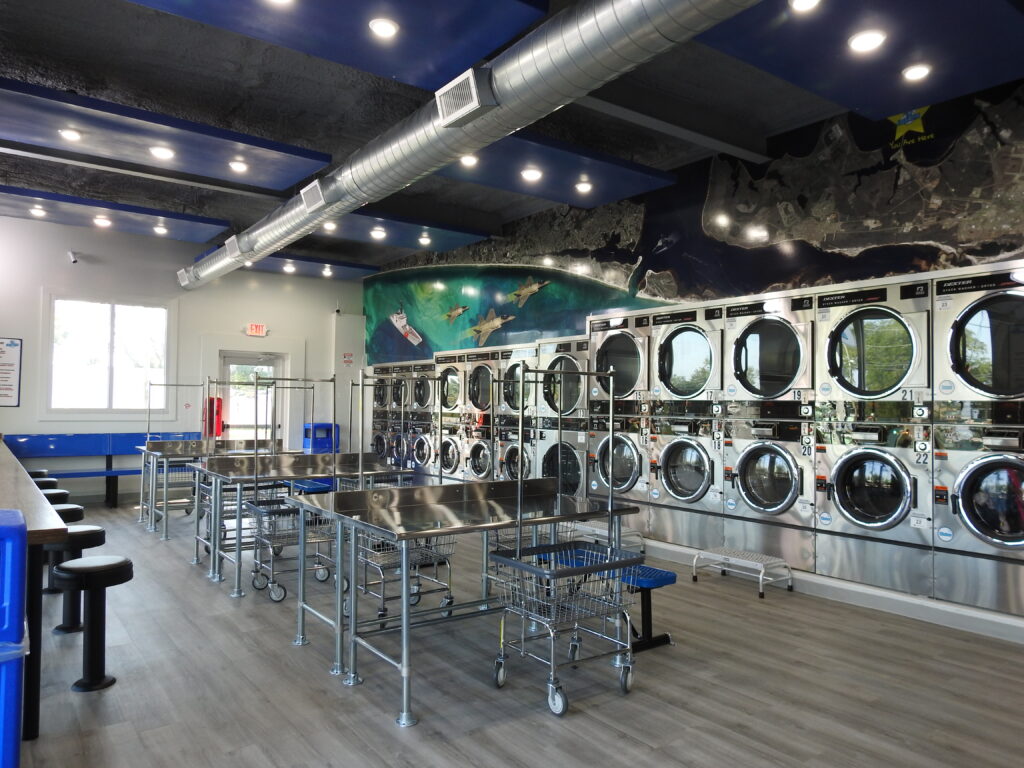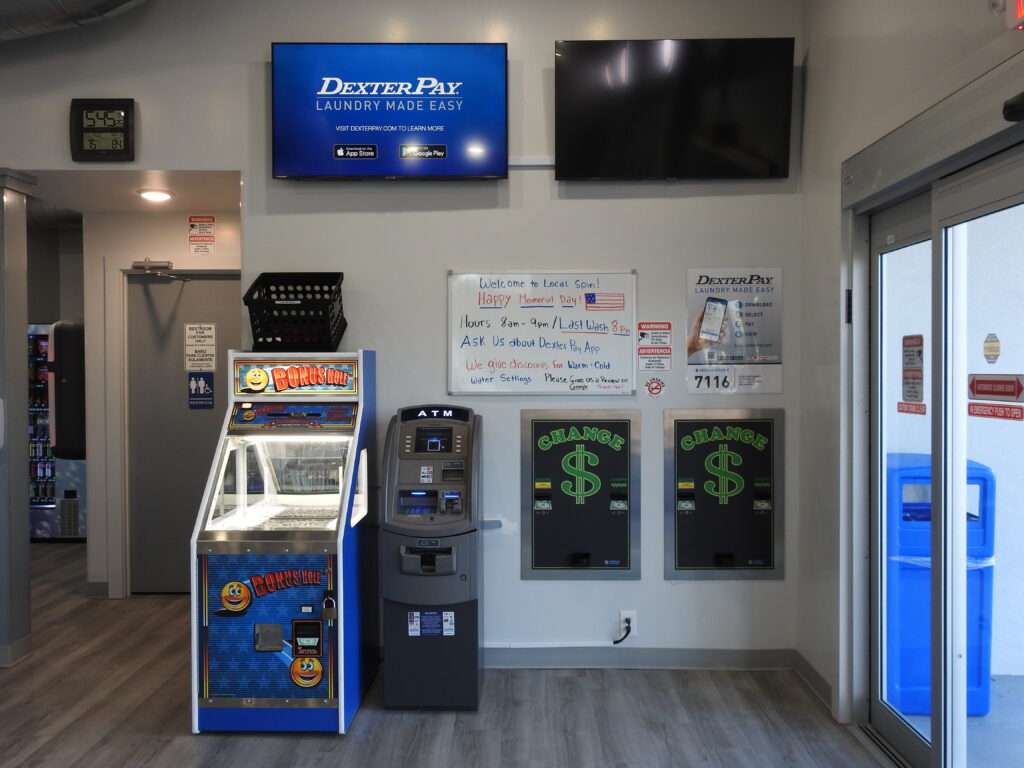 We are on the west side of highway 98 and just before the bridge to Tyndall Air Force Base. Our machines accept quarters, or you can download the Dexter Pay app that will allow you to pay through credit, debit, Google, or Apple pay that will also allow you to tailor your wash cycles, know when to add additional laundry products, and will allow you to know in real time as to the process of your washer and dryer also when they are done. Also, we run promotions through the app.
We give discounts for using cooler water cycles. Discounts are available through the DexterPay app! We have a fully stocked vending area, a quarter pusher, Touch tunes, ATM, bill changers, free WIFI for you to use while you do your laundry, plenty of seating inside and out, with a large amount of parking spaces.
We are a local laundromat near Mexico Beach Florida!
Reviews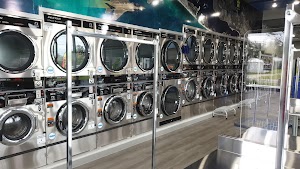 Based on 105 reviews